Home
¤
Calendar
¤
Links
¤
Archive
¤
Print
Mark Erelli
May 14, 2016 ~ 8:00 pm - 10:00 pm
Cost:
$20.00
Preorder tickets by sending an
email
or calling 603.767.3305
Or purchase online (a Paypal account is not required)
When questioned about his musical heroes as younger artist, Mark Erelli would dutifully rattle off names like Jackson Browne and John Hiatt—the sort of emotionally literate lyricist and soulful vocalist to which he was oft-compared. But Erelli would always throw the interviewer a curveball by also listing musicians like David Lindley and Ry Cooder, two sidemen closely associated with Browne and Hiatt's best albums. "As a teenager I sat in front of my stereo for hours, in hopes of learning to write songs like that," remembers Erelli, "but I also tried to learn the guitar solos on those records note for note."


Thousands of musical miles later, Mark Erelli now travels his own road that both embodies and challenges our expectations of a singer/songwriter. Erelli has tackled everything from western swing and protest songs to lullabies and murder ballads, all in a richly expressive voice that Twangville.com heralds as "the male counterpart to Neko Case." It is a journey that has taken Erelli from church basement coffeehouses to the main stage of the Newport Folk Festival, stopping briefly along the way to sing the national anthem at Fenway Park.

Erelli still indulges that teenage fascination with the guitar solos, though it has evolved into a career as an in-demand multi-instrumentalist sideman. These days, fans are just as likely to find Erelli backing up Lori McKenna at the Grand Ole Opry, or Josh Ritter at London's Royal Albert Hall, as they are to see a solo acoustic performance at venerable listening rooms like Harvard Square's Club Passim. Some might see chasing both a timeless lyric and an exquisite lap steel guitar solo as mutually exclusive endeavors, but not Erelli.

"Every time I accompany a great songwriter, I have the best seat in the house," Erelli explains. "I see how these amazing artists connect with their songs and their audiences from a unique vantage point. For me, every sideman gig is a Master Class, and it makes me a better musician and songwriter."

The last year alone has seen Erelli fronting the bluegrass band Barnstar!, backing up Grammy™ Award-winning songwriters like Paula Cole, or branching into the producer role for Lori McKenna's next record, in between performing solo shows everywhere from New England to Nebraska. For casual listeners that prefer artists who churn out variations on the same theme year after year, Mark Erelli presents a bit of a dilemma.

"I don't know anyone who likes just one type of music," counters Erelli. "There are so many people that would jump at the chance to play music for a living. I'm lucky enough to actually get to do it, and I intend to follow it wherever it leads me." It's just that kind of attitude that may someday find a teenager listening intently to one of Mark Erelli's songs blaring out of stereo, trying to figure out how he did it all, and did it all so well.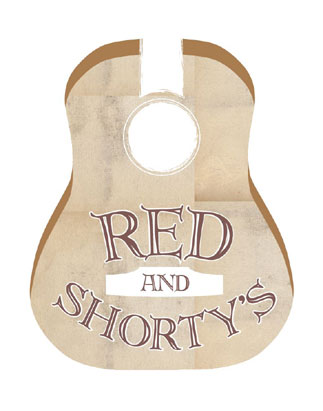 redandshortys@gmail.com

4 Paul Street, Dover NH 03820